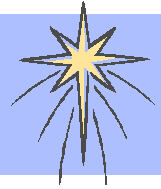 Lo, He Comes!
Sundays in Advent
December 1, 8, 15 and 22, Worship at 10 a.m.
Our children light the Advent candles; we use the Gospel of Matthew as our guide for preaching and reflection.
 Wednesdays in Advent
Wednesdays December 4, 11, 18 at 6:30 p.m.
Join us in the Garden Room for Holden Evening Prayer, thirty minutes of quiet reflection.
 Dressing the Church for Christmas
Saturday, December 14, 2 p.m.
Candles, ribbons, carols—join us for a day of festive preparation.
 Christmas Seasonal Sharing
Sunday, December 22, 11:30 a.m.
We assemble baskets of food and gifts for families in our community.
 Christmas Eve Worship
Tuesday, December 24 at 4 and 10 p.m.
Candles, choirs, bells, brass and Holy Communion welcome the Christ into our midst.
 First Sunday of Christmas
Sunday, December 29 at 10 a.m.
We welcome friends from Emanuel, Manchester, St. Mary's Episcopal and Center Church for a Carol Sing and worship. Pastor Post will preach. A potluck coffee hour will follow.
 Gifting Concordia in 2013
Last Deposit Monday, December 30
All financial gifts to be credited in 2013 must be in the office by noon